Submitted by Geoff Nicholson on Tue, 05/15/2001 - 23:33.
Here, we answer an age-old question.
Every couple of days, it seems that we field the 'how do i make a midi from a wav?' question. And every couple of days, we say 'try Digital Ear'. Digital Ear can analyze a recorded solo performance (wav file) (e.g. a singing human voice, or a musical instrument) and convert it to a standard MIDI file.
If you think this sounds too good to be true, you should check out the 'Before' and 'After' demos. Listen to this Violin Wav and then this Violin MIDI. More examples can be found at http://www.digital-ear.com/midi.htm.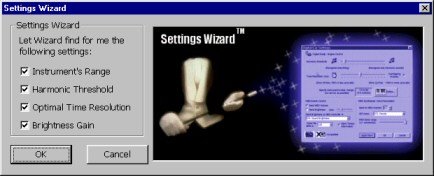 Best of all, perhaps, is the settings wizard. It will help you find quickly and easily the optimal settings for any musical instrument. Things couldn't be made any easier for you!
But that's not all!
There are other programs that deserve your attention. AKoff Music Composer, AmazingMIDI and TiMidity if Digital ear doesn't rock your boat.