Submitted by Jason on Mon, 04/18/2011 - 09:09.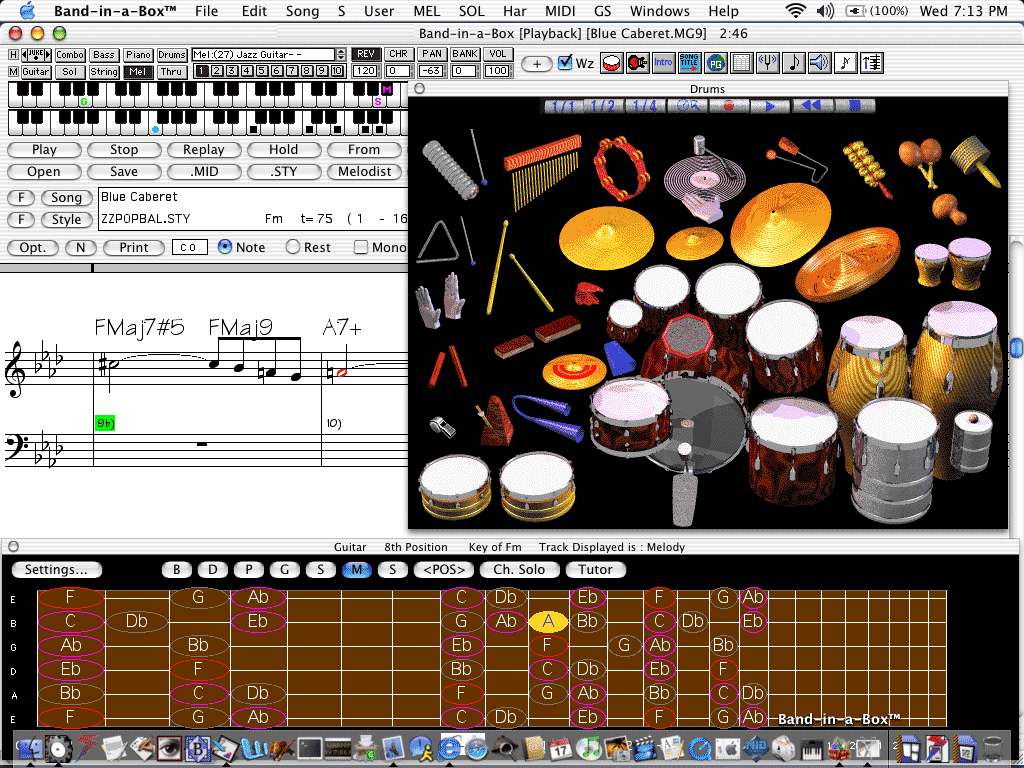 I remember a very long time ago when I first saw Band-in-a-Box running on an Atari ST, then as Windows started to dominate it became a hit on Windows as well, and finally it was ported to Mac.
And the latest 2011 version - Build 26 - is also now available on OS-X.
Here's the information PG Music sent us about the new release:
PG Music Inc. has released version 2011 of its popular, award-winning Bandin-a-Box intelligent music accompaniment software for Macintosh®. "Band-in-a-Box 2011 for Macintosh is an exciting release for us – we've added over 50 great new features and enhancements and 101 more RealTracks for Jazz, Rock-Pop and Country. There are huge advances to the RealTracks feature – we've added the élastique Pro V2 time stretching and pitch transposition engine, which gives excellent results when adjusting the tempo of your audio tracks by a much wider range, the audio fidelity has improved, and the RealTracks files are now 70% smaller." said program author and creator Peter Gannon.

Band-in-a-Box is an intelligent automatic accompaniment program for your Macintosh or Windows PC. Just type in the chords for any song using standard chord symbols (like C, Fm7, or C13b9), choose the style you'd like, and Band-in-a-Box does the rest, automatically generating a complete professional-quality arrangement of piano, bass, drums, guitar, and strings or horns in a wide variety of popular styles plus optional live audio tracks with RealTracks and RealDrums. RealTracks are audio instruments that replace the MIDI track with actual recordings of top studio musicians and they are better than ever in Band-in-a-Box 2011! With the élastique Pro V2 time stretching engine by zplane.development, existing and new RealTracks sound better over a wider range of tempos and the file sizes are up to 70% smaller - this new version will shrink the size of your existing RealTracks too, so that you can free up a lot of space on your drive. These improvements are built-in, so you don't need to do anything to get them working.

The new Mixer window, allows you to quickly set volumes, panning, reverb, tone and patches. The Mixer floats on top of the current window, so you can place it wherever it's convenient to make quick and easy adjustments to your Band-in-a-Box track settings. Additional features added to Band-in-a-Box version 2011 include RealTracks Style and instrument changes at any bar, Soloist Medleys – solos that change RealTracks instruments during the solos, a Scales Wizard for practicing, which generates scales for any chord progression, new StylePicker Filters show you only the styles that match your search criteria, and many more.

For more information visit www.pgmusic.com
Related News:

Band-in-a-Box 2012 for Mac